Nine months after it became one of the first states to be hardest hit by COVID-19, Massachusetts received the first doses overnight of a newly authorized coronavirus vaccine that, it is widely hoped, could help bring the pandemic to an end. The frozen vials were delivered at Boston Medical Center. Other area hospitals are also expecting deliveries early this week.
Hospital workers are expected to be the first to receive shots of the vaccine, developed by Pfizer and BioNTech, which received an emergency use authorization from federal regulators on Friday. Those workers have expressed a range of emotions about being the first in line for the vaccine.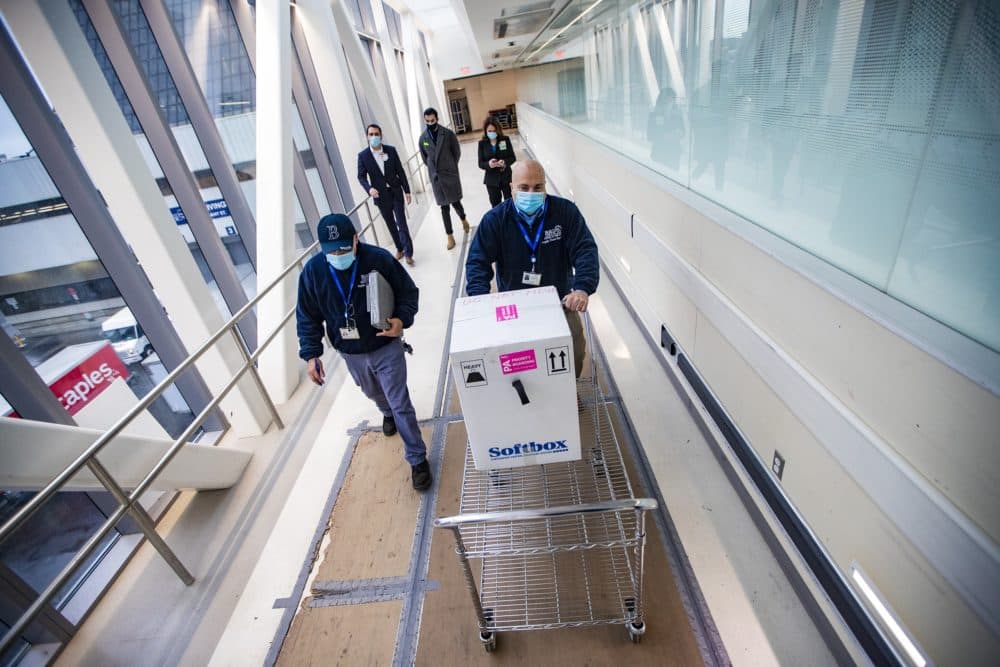 The state expects a total of 59,475 doses to arrive in Massachusetts sometime this week at BMC and 74 other hospitals. Another 40,000 doses will come in a second delivery to the state. These are marked for nursing home and assisted living residents and staff.
By the end of December, the state expects a total of some 600,000 doses.
In a move that is unusual among states, Massachusetts has also placed prisoners in the first group of people to be vaccinated, following outbreaks at several facilities. Others in phase one of the state's vaccine rollout include police, firefighters and emergency responders.
Now that the first vaccines have arrived, the process of giving inoculations can begin. Some hospitals have said they do not expect to administer any shots today, but could begin as early as tomorrow or Wednesday.
This is a developing story and will be updated.